Save the Date! Saturday 30 September 2023
#SpaceConfluence
The ESERO Space Education Confluence in partnership with BCO and JCT (now part of OIDE) was established as an annual coming together of Junior Cycle science teachers and Space experts to support teacher engagement with the Earth & Space Strand. In 2023, working with OIDE, we welcome all second level teachers.
The Confluence will be held online in the morning (9.45am to 12.45pm) of Saturday 30 September, with a theme of Habitability in Space.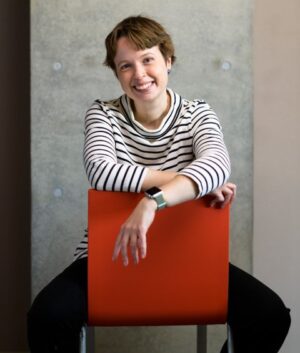 We are delighted to welcome Dr Elizabeth Tasker, a researcher and science communicator at the Japan Aerospace Exploration Agency (JAXA)'s Institute of Space and Astronautical Science (ISAS). She is a member of the outreach teams for space missions such as Hayabusa2 and the Martian Moons eXploration (MMX) mission, as well as the feature writer for the ISAS blog, "Cosmos" which covers a wide range of space-related missions and topics. Her popular science book, 'The Planet Factory' was published by Bloomsbury in 2017, and she is the lead editor and contributing author to the research textbook, 'Planetary Diversity: Rocky planet processes and their observational signatures", published by AAS/IOP in 2020. Tasker's research has explored galaxy, star and planet formation using computational simulations and machine learning, and she is also interested in developing virtual and online spaces for accessible outreach and education.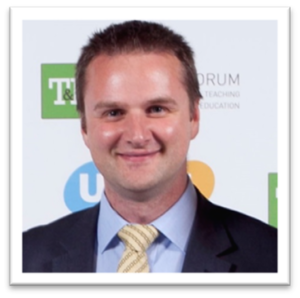 Also joining the conversation on the day will be the team of Roy Slater and Niall Smith from Munster Technological University. Professor Roy Sleator is a Senior Lecturer at the Department of Biological Sciences at Munster Technological University. He holds a PhD in Molecular Biology from University College Cork and a DSc on published works from the National University of Ireland. Sleator's work is focused on Synthetic Biology; specifically, the design and development of robust bacterial strains for diverse applications; from medicine to biotechnology. Sleator and Smith have published together on directed panspermia.
PDST and JCT have now formed OIDE and will join us to share new resources that support the teaching of space in the classroom. Adrian is a Professional Learning Leader with OIDE. His presentation aims to raise awareness of the Launch of the first Irish Satellite and provide an overview of a suite of space themed resources, which are available on the teacher's corner of the European Space Agency website, and examples of how teachers can take these activities into their classrooms and adapt them for their own context. Resources to be showcased include a module exploring the fundamentals of waves and the electromagnetic spectrum 'communicating with radio', the '3-2-1 Lift off ' resource where students build their own model rocket and 'Junk in Space' which models the Kessler effect.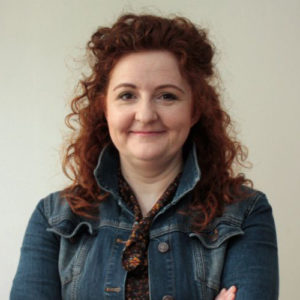 Our host will be Dr Niamh Shaw, the award-winning science communicator, educator and space reporter. Recently awarded ESA Champion in Education, she is based between Ireland, France and the US. She writes space features for The Irish Times, BBC Sky at Night magazine, reports for RTE and BBC on space activities, and has participated in a number of global space science activities as communicator in residence. Her work as science communicator was recently recognised by The Explorers Club where she was awarded Fellow membership.
This event is free of charge, with the support of Science Foundation Ireland and the ESERO Ireland Office.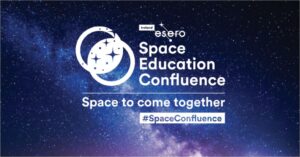 Booking Details
Registration: Booking is required.