Save the Date! Saturday 30 September 2023
#SpaceConfluence
The ESERO Space Education Confluence in partnership with BCO and JCT is an annual coming together of Junior Cycle science teachers and Space experts to support teacher engagement with the Earth & Space Strand. 
Once again, co-creational design principles are a key element in the planning and delivery of the 2023 event.  We are calling for teachers and other stakeholders with diverse viewpoints and experiences to get involved in a creative process so that we can deliver a professional learning experience for teachers. We want to hear your suggestions on how through the 2023 Confluence we can provide an engaging and rewarding experience for participants.  This might be about what you would like to see on the day, who you would like to hear from, examples of classroom practice you think should be included, or ideas on how we can encourage the sharing of ideas and practice. We will be taking all suggestions into consideration during the cocreation planning process. Sharing your ideas with us does not commit you to any further participation.  However, we may need to contact you to discuss your ideas further.
Please use this link to share your ideas.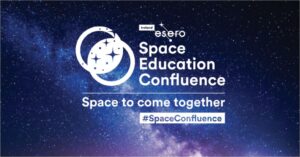 Booking Details
Registration: Booking is required.
Booking details to be confirmed