The Universe in Your Classroom
Bring Space down to Earth with these activities. Choose one or a whole series of activities that can boldly take your class where no class has gone before! (ok – not really, these have all been tested and trialled). Each theme includes a variety of activities, with suggested class levels and a DPSM/ESERO Framework for inquiry overview.
Please Note: Using these resources in your classroom can be used as evidence towards the Science Foundation Ireland Discover Science & Maths Awards 2018.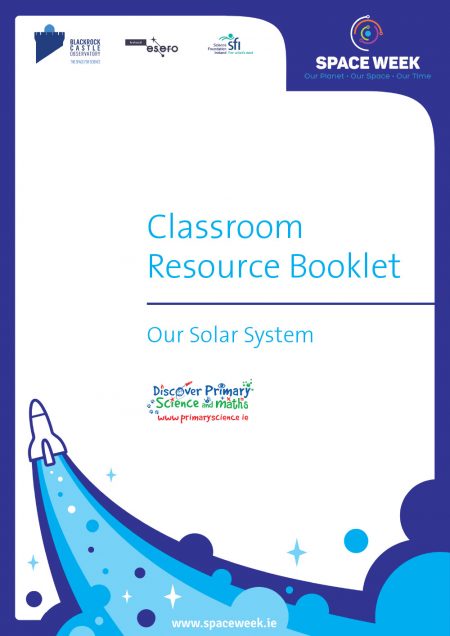 Theme 1: Sizes and Scales in the Solar System
How big is big and how do all those planets fit into the solar system?
The Solar System is a broad topic that can inspire children and stoke their imaginations on many different levels. As a theme it also provides an opportunity to teach across many areas of the primary school curriculum.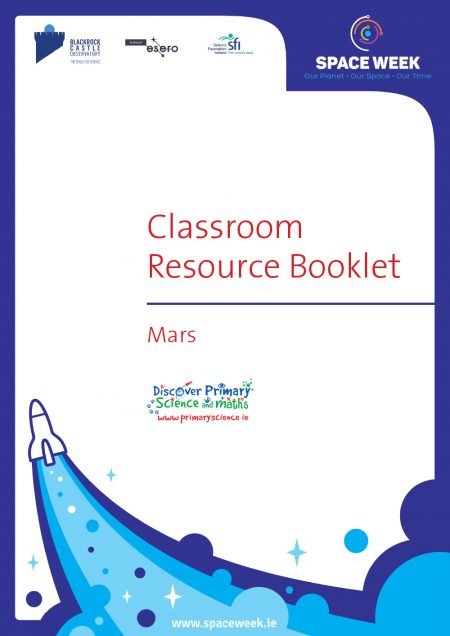 Theme 2: Mars, the Red Planet
Could we ever live on Mars? Is there life there now?
Mars is similar yet different to the Earth. The differences help to highlight what is special about our planet. If humans were to live anywhere else in the solar system, Mars would be the best option.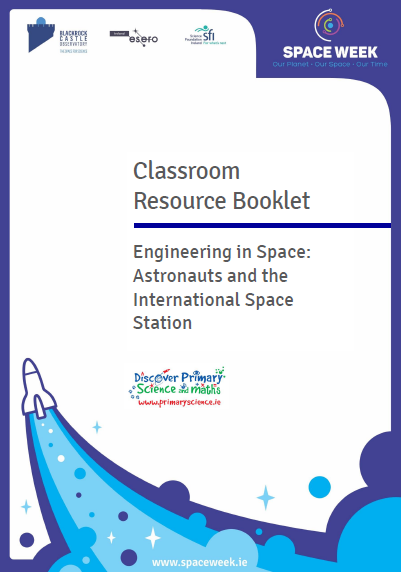 Theme 3: Engineering in Space
New in 2017: Astronauts and the International Space Station
Work as a Robotic Engineer for a space agency. A resource for teachers with ideas on how to use the International Space Station as a thematic frame for teaching a wide variety of topics, with an emphasis on Design and Make activities.
2nd Level Activities
Designed to be used by teachers of Junior Cycle Science to access Learning Outcome 4 in the Earth and Space contextual strand.
Students should be able to:
develop and use a model of Earth-Sun-Moon system to describe predictable phenomena observable on Earth, including seasons, lunar phases, and eclipses of the Sun and the Moon.
The resource includes an image to be used as a trigger, links to practical modelling activities and downloadable images that can be used by students for assessment activities.
You can download the resource here: MoonCycle 2nd Level
And the trigger images are here:
Links & Resources
ESA Kids Lab
Explore the wonders of Space with fun activities from the European Space Agency!
ESA Kids Fun
Games, puzzles, competitions, colouring and more from the European Space Agency
Solar System Scope
Free online 3D simulation of the Solar System and night sky.
ESERO Ireland
For Irish-curriculum-linked Space and STEM-themed resources.
AstroEdu
Lots of Peer-Reviewed Astronomy Education Activities for all age groups.
Stellarium
Bring the planetarium into your classroom! Explore most known objects in the night sky in any direction, by downloading this free software.