Enrich your programmes with exciting space themed activities. Designed for clubs and groups outside of a formal school setting, these ideas will help you add a bit of stardust to your planning!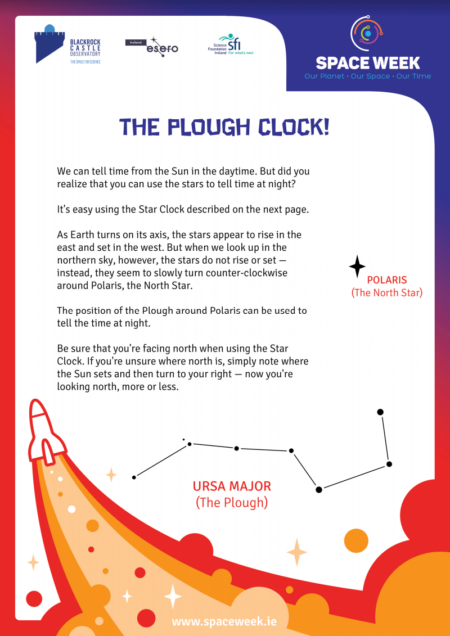 The Plough Clock
Discover how you can use the stars to tell the time at night.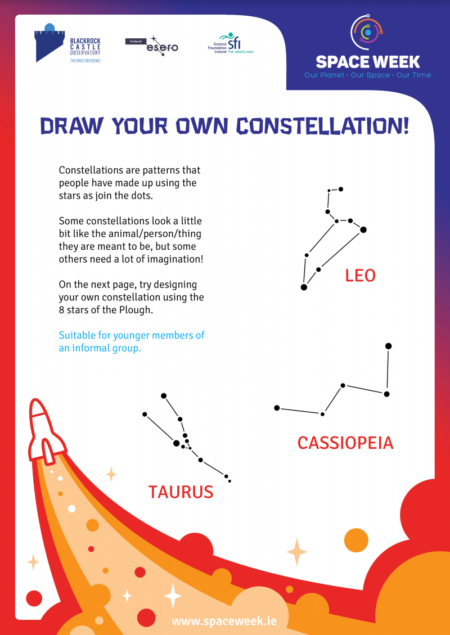 Draw a constellation
Design your own constellation using the eight stars of the Plough.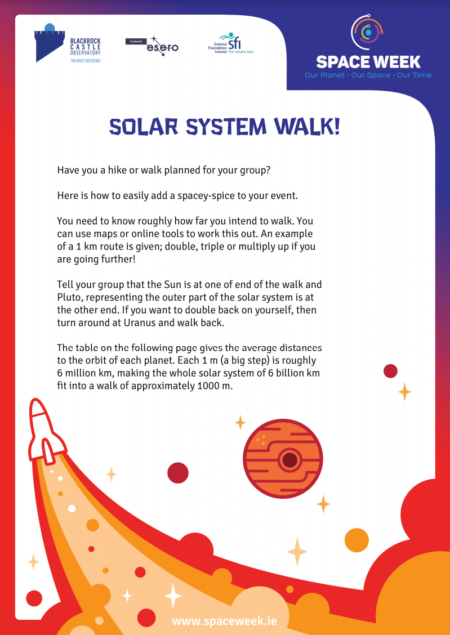 Solar System Walk
Take your group on a walk from the Sun to Pluto via Uranus!
More Ideas for Space Week
Want to host a Star Party?
Download the BBC Stargazing Event Pack, with lots of advice and practical activities you can plan to host your Stargazing Event.
The Globe at Night
Help to spread awareness about the impact of light pollution on our view of the skies, with the Globe at Night.
Discover More at Galaxy Zoo
You could help scientists to discover more about our Solar System and our Universe, with Galaxy Zoo.
Solar System Scope
Free online 3D simulation of the Solar System and night sky.