For Space Week 2023 ESERO Ireland and MTU Blackrock Castle Observatory are hosting a Space Careers Roadshow in Cork City!
The roadshow offers students the opportunity to hear from professionals in the space industry and to consider whether a space career is right for them.
Participation is free, but pre-registration is essential. For safety purposes we require at least one teacher to accompany every 30 students.
Where: Everyman Theatre, McCurtain St. Cork City
When: Tuesday October 3rd 2023
Time: 9.30 am – 12pm
Speakers:
MC – Dr Niamh Shaw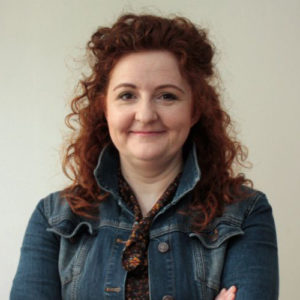 Niamh is a performer, writer & communicator with 2 degrees in engineering & a PhD in science. Passionate about igniting peoples curiosity, she explores crossovers in STEM, art & communication to share the human story of science.
Niamh has set herself a mission to get to space as an artist and citizen. She has created 3 theatre shows, 3 multimedia installations, hit a zero gravity flight, witnessed live launches & landings of astronaut crews, completed over 20 EVA hrs as analogue astronaut at simulated Mars missions, studied & lectured at ISU's Space Studies Programme, created her first RTÉ radio series 'Curious Humans'. She has spoken at events including WIRED Live UK, Space Rocks (ESA), NASA Johnson Space Centre, Inspirefest, New Scientist (UK), at academic & space-related conferences, schools, career events & is a regular contributor to BBC's Sky at Night magazine since 2016. Niamh is also a former Artist in Residence for MTU Blackrock Castle Observatory.
Sophie Murray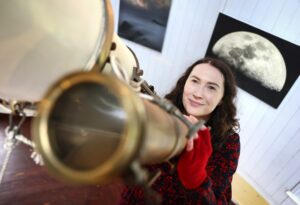 Dr Sophie Murray is a Technical Officer at DIAS Dunsink Observatory. Following an undergraduate degree in astrophysics and a masters degree in space science she completed her PhD in solar physics at Trinity College Dublin. Sophie worked for a number of years at the Met Office the UK's national weather service. There she worked with scientists, forecasters, policy makers, and industry partners to develop new products for space weather forecasting. She returned to Trinity to work as a Research Fellow in the area of space weather, as well as undertaking undergraduate teaching in physics. In her current role Sophie support research activities across the entire DIAS Astronomy and Astrophysics Section, and organises education and public engagement activities at Dunsink Observatory.  
Eoin Tuohy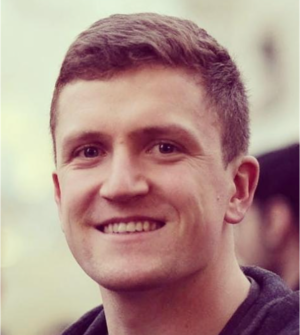 Eóin Tuohy is from Kilmacanogue in Co. Wicklow. He studied Mechanical Engineering in UCD where he also got his Masters in Engineering with Business and then went on to study at the International Space University where he got a Masters in Space Studies. From here, he began working for the European Space Agency at the European Astronaut Centre in Cologne, Germany. During this time, he worked with the Spaceship EAC team studying lunar dust and developing a new device for scanning the eye which is now flying on the ISS. He also worked with the Space Medicine team working with medical devices for spaceflight.
Eoin took the skills he learnt during this time and is now the director of EiroSpás Limited who do space research and he is also the director of Sports Impact Technologies Limited, a start-up which is designing a new wearable for detecting head impacts during sports.
In his spare time, Eóin plays GAA football, squash, enjoys sea swimming, and plays guitar badly. 
Aoife Murphy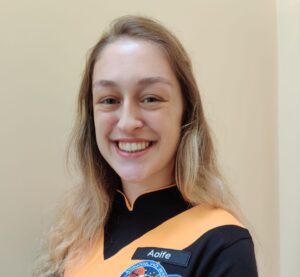 Aoife Murphy is a Mechanical Engineer and MSc in Space Science & Technology 2023 Graduate. In 2018, she took part in ESA Academy's Guide to Spacecraft Operations Training Course in ESEC-Galaxia in Belgium. She has also completed two programmes with the International Space University (ISU) including the first ever online Interactive Space Program (ISP) in 2020, and the Space Studies Program 2022 in Lisbon, Portugal. Aoife would like to share how she became passionate about space, her journey so far, and some of the exciting things that she has gotten to do along the way.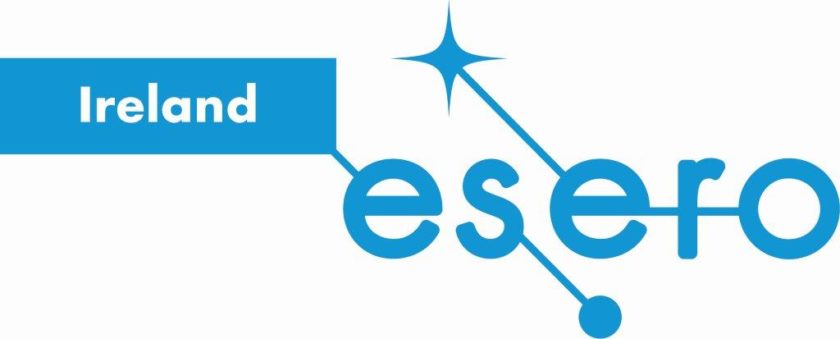 Booking Details
Registration: This event is not open to members of the public.