Following Science Week 2020, ESERO Ireland and CIT Blackrock Castle Observatory, will bring you an online Space Career Roadshow in conjunction with Science Foundation Ireland, and space industry partners.  This Space Careers event  will provide students with an excellent opportunity to engage with space industry professionals, and third level institutions, so that they can get a taste of the exciting opportunities that a STEM career in the space sector has to offer.
Our roadshows showcase the incredible diversity of careers that are available in the space industry. Astronauts, scientists, engineers, artists, and countless other professionals will show you what their dream job entails, and the path you can take to follow in their footsteps.
The core theme for Science Week 2020 is 'Choosing our Future' and this Careers Roadshow will take a special look at our future in the Space Industry. What will it take to live visit, research, and potentially even live in space. We'll explore what careers will be most vital to such an endeavour, and how can you be a part of that journey.
When: November 19th 2020
Where: Online
Audience – Transition Year, 5th and 6th year students. Second level teachers
Admission – Free. The keynote speeches will be available to stream directly from YouTube. Join* in digital breakout rooms where teachers/students can interact directly with speakers in Q&A sessions! *Digital breakout room positions are offered subject to availability.
Speakers 
Gregory Johnson – NASA Astronaut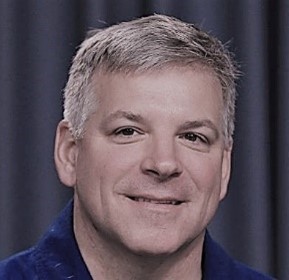 Gregory H. Johnson (Col, USAF, Ret.) is a former air force officer and pilot, aerospace engineer, fighter/test pilot, and NASA astronaut. He is currently a Senior Manager at Lockheed Martin Corporation, working Crew Integration and Training for the Human Lander System, targeting NASA's next lunar landing in 2024. He also serves on multiple boards in the non-profit and space sectors and is a champion and advisor for innovation and STEM education in multiple networks.
While in the Air Force, Johnson flew multiple aircraft including the F-15E in combat operations. With NASA, Johnson served as the pilot and primary robotic arm operator aboard Space Shuttle Endeavour on the STS-123 and STS-134 missions.  After leaving NASA in 2013, Johnson served as Executive Director for the Center for the Advancement of Science in Space (CASIS), the non-profit that manages the ISS National Laboratory (ISSNL). The CASIS mission was to maximize utilization of the ISSNL by complementing NASA's traditional projects to facilitate non-traditional, innovative, commercial research and tech demo, and STEM education.
Dr Niamh Shaw – MC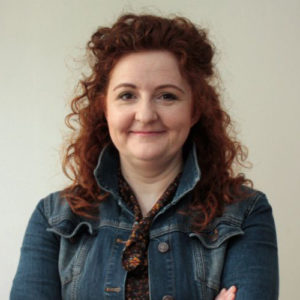 Niamh is a performer, writer & communicator with 2 degrees in engineering & a PhD in science. Passionate about igniting peoples curiosity, she explores crossovers in STEM, art & communication to share the human story of science.
Niamh has set herself a mission to get to space as an artist and citizen. She has created 3 theatre shows, 3 multimedia installations, hit a zero gravity flight, witnessed live launches & landings of astronaut crews, completed over 20 EVA hrs as analogue astronaut at simulated Mars missions, studied & lectured at ISU's Space Studies Programme, created her first RTÉ radio series 'Curious Humans'. She has spoken at events including WIRED Live UK, Space Rocks (ESA), NASA Johnson Space Centre, Inspirefest, New Scientist (UK), at academic & space-related conferences, schools, career events & is a regular contributor to BBC's Sky at Night magazine since 2016. Niamh is also a former Artist in Residence for CIT Blackrock Castle Observatory.
Eoin Tuohy – Irish National Trainee at The European Astronaut Centre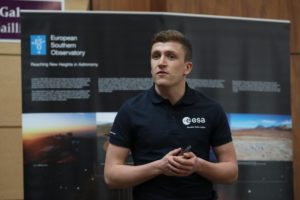 Eóin grew up in Kilmacanogue in Co. Wicklow. He went to school in St. Brendan's College, Bray before starting his studies in UCD doing a Bachelors in Mechanical Engineering. Following that, he did a two year Masters in Mechanical Engineering with Business. Eóin then spent some time travelling and working in Australia. During this time, he decided to pursue a career in the space sector. He completed a Masters of Space Studies in the International Space University in Strasbourg, France. He is currently working as an Irish National Trainee with both the Spaceship EAC team and the Space Medicine Team. His work involves preparing medical devices for space flight, In-Situ Resource Utilization (IRSU) with lunar regolith simulant as well as working on using machine learning to help diagnose medical conditions acquired in space.
Deirdre Kilbane – Senior Research Fellow at TSSG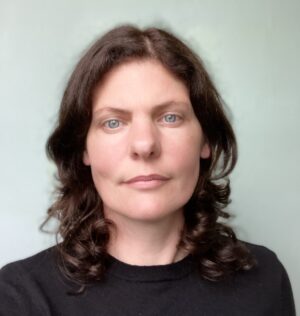 Deirdre is a Senior Research Fellow in TSSG, WIT, and an Adjunct Lecturer in the School of Physics, UCD. She has a BSc in Experimental Physics from UCD along with a PhD in Mathematical Physics from NUI Maynooth. TSSG is an internationally recognised centre of excellence for Information and Communication Technologies (ICT) research and innovation. Deirdre joined TSSG in 2018 as an SFI Industry Fellow and is currently researching implantable medical devices to enable personalised medicine via the internet of bio-nano-things and artificial intelligence.
Prior to joining TSSG, she led the Ultrafast Nanoplasmonics Group of the Aeschlimann Laboratory in the University of Kaiserslautern, Germany. Using a femtosecond laser combined with a photoemission electron microscope she investigated how light confined to the surface of a metal changes in space and time. This ultra-high resolution imaging can be used to design integrated plasmonic devices for quantum technologies.
Deirdre is an academic collaborator in LERO the SFI Centre for Software, and VistaMilk SFI Research Centre. Her research combines nanotechnology, artificial intelligence and quantum communication to develop innovative technologies for the agriculture, healthcare, and ICT sectors. This supports the newly formed partnership between WIT and CIT, the Society, Economy and Environment (SEE) Space network. It will focus on education and research in Quantum Communications and Cybersecurity, Earth Observation and Space4.0, with a particular interest in low-Earth orbit satellites.
*REGISTRATION NOW CLOSED*