For Space Week 2021, ESERO Ireland and MTU Blackrock Castle Observatory, will bring you an online Space Career Roadshow in conjunction with Science Foundation Ireland, and space industry partners.  This Space Careers event  will provide students with an excellent opportunity to engage with space industry professionals, and third level institutions, so that they can get a taste of the exciting opportunities that a STEM career in the space sector has to offer.
Our roadshows showcase the incredible diversity of careers that are available in the space industry. Astronauts, scientists, engineers, artists, and countless other professionals will show you what their dream job entails, and the path you can take to follow in their footsteps.
When: October 12th 2021
Where: Online
Audience – Transition Year, 5th and 6th year students. Second level teachers
Admission – Free. The keynote speeches will be available to stream directly from YouTube. Join* in digital breakout rooms where teachers/students can interact directly with speakers in Q&A sessions! *Digital breakout room positions are offered subject to availability.
Dr Niamh Shaw – MC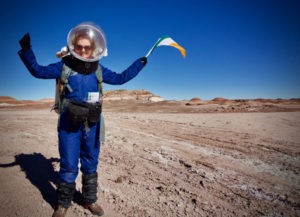 Niamh is a performer, writer & communicator with 2 degrees in engineering & a PhD in science. Passionate about igniting peoples curiosity, she explores crossovers in STEM, art & communication to share the human story of science.
Niamh has set herself a mission to get to space as an artist and citizen. She has created 3 theatre shows, 3 multimedia installations, hit a zero gravity flight, witnessed live launches & landings of astronaut crews, completed over 20 EVA hrs as analogue astronaut at simulated Mars missions, studied & lectured at ISU's Space Studies Programme, created her first RTÉ radio series 'Curious Humans'. She has spoken at events including WIRED Live UK, Space Rocks (ESA), NASA Johnson Space Centre, Inspirefest, New Scientist (UK), at academic & space-related conferences, schools, career events & is a regular contributor to BBC's Sky at Night magazine since 2016. Niamh is also a former Artist in Residence for MTU Blackrock Castle Observatory.
Dr. Mariya Lyubenova – European Southern Observatory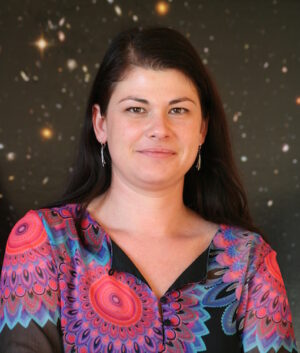 Mariya is an astronomer at the European Southern Observatory. Half of her time is spent on conducting research projects and supervising students. Her area of research is exploring how galaxies in the Universe form and evolve. The other half of her time is dedicated to duties towards the Observatory. Her main role is to be the scientific gatekeeper of ESO's Education and Public Outreach Department (ePOD).
Dr. Parshatti Patel – Western University Canada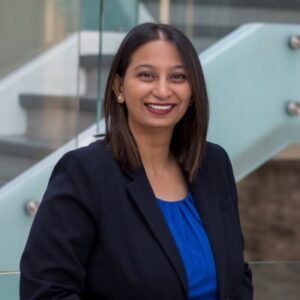 Dr. Parshati Patel is an Astrophysicist turned Science Communicator, and STEM Educator based in London, Ontario, Canada. Parshati has a Ph.D. in Astronomy and Planetary Science & Exploration from Western University. Post Ph.D., she transitioned into the field of Science Communication and Education to pursue her passion for engaging and inspiring the next generation of space explorers.
Aisling Shannon – European Space Agency
Aisling's role at ESA is to ensure that the spacecraft gets to where it needs to go without breaking! "The launch of a spacecraft is very tough from a mechanical perspective, lots of shaking and noise and some loud bangs! These shocks and vibrations are the main drivers for the mechanical design of the spacecraft. It is her responsibility to ensure that every part of the spacecraft is going to be able to survive the launch. A lot of analyses are performed to confirm this before anything is built.
Stephanie O' Neill – ESERO Ireland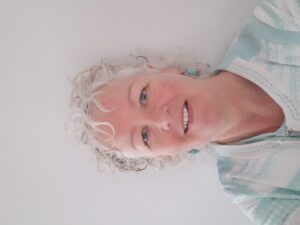 Stephanie has worked in STEM education and public engagement for 19 years. She has worked on many projects in that time including Science Week and has also developed national education projects at primary and secondary level such as Discover Primary Science and Maths and Discover Sensors . Since 2013 Stephanie has managed the European Space Education Resource Office ESERO Ireland which is a contract between SFI and ESA European Space Agency. Stephanie currently manages the SFI Discover Funding Call for education & public engagement projects including Science Week festivals.