Throughout the year, ESERO Ireland and MTU Blackrock Castle Observatory, run a series of Space Career Roadshows in conjunction with Science Foundation Ireland, and third-level partners. These roadshows provide TY, 5th year and 6th year students with an excellent opportunity to engage with space industry professionals so that they can get a taste of the exciting opportunities that a STEM career in Space has to offer.
The Science Week Roadshow takes place on Monday November 21st and will feature exciting speakers such as Aubrey Dunne of Ubotica, Eimear O' Carroll of Lios Group and Des Gleeson of IntSatEx.
If you cannot join us in person you will be able to watch the speaker session at the embedded link:
This event is free to join but booking is essential. You are welcome to bring multiple classes, however in the interest of student safety we require that a minimum of one teacher be in attendance for every 30 students. We encourage you to bring more teachers should your school policy require it and will happily accommodate as many teachers as you require.
UPDATE 14 November 2022: WE ARE AT CAPACITY FOR THE VENUE – ONLY ONLINE PARTICIPATION AVAILABLE
Speakers – Further speaker bios will be available shortly.
Dr Niamh Shaw – Emcee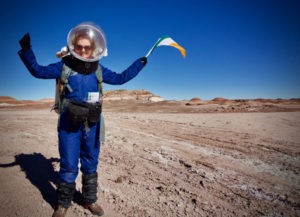 Niamh is a performer, writer & communicator with 2 degrees in engineering & a PhD in science. Passionate about igniting peoples curiosity, she explores crossovers in STEM, art & communication to share the human story of science.
Niamh has set herself a mission to get to space as an artist and citizen. She has created 3 theatre shows, 3 multimedia installations, hit a zero gravity flight, witnessed live launches & landings of astronaut crews, completed over 20 EVA hrs as analogue astronaut at simulated Mars missions, studied & lectured at ISU's Space Studies Programme, created her first RTÉ radio series 'Curious Humans'. She has spoken at events including WIRED Live UK, Space Rocks (ESA), NASA Johnson Space Centre, Inspirefest, New Scientist (UK), at academic & space-related conferences, schools, career events & is a regular contributor to BBC's Sky at Night magazine since 2016. Niamh is also a former Artist in Residence for MTU Blackrock Castle Observatory.
Dr. Aubrey Dunne – Ubotica Technologies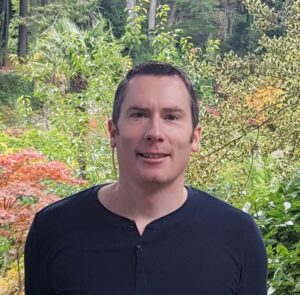 Aubrey Dunne is Chief Technology Officer (CTO) at Ubotica Technologies, a Computer Vision and AI start-up based in DCU Alpha. Ubotica specialises in AI processing at the edge, deploying power-efficient embedded solutions in the Space and Industry 4.0 market segments. As part of his role Aubrey manages technical planning, directs and supports the Ubotica engineering teams, architects system solutions, project manages customer and partner projects, and drives the ideation process. Prior to his role in Ubotica, Aubrey gained 10 years of professional engineering consultancy experience in the core areas of computer vision and embedded systems design. Aubrey holds a Ph.D. in Computer Vision, an M.Eng. degree in Electronic Systems (2004), and a B.Eng. degree in Mechatronic Engineering (2003), all from Dublin City University.
Eimear O'Carroll – CTO of Lios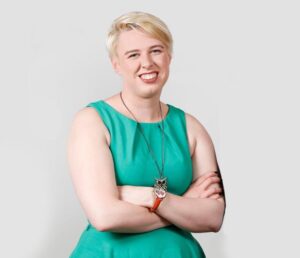 Eimear is the CTO of Lios and co-inventor of its technologies. Trained as a physicist at the University of Edinburgh, she applies her knowledge and expertise to global noise challenges, creating elegant and practical solutions.
Having suffered from tinnitus at a young age, she started her entrepreneurial journey at 18 by investigating the condition of tinnitus. This led to the development of the company's first product, SoundRelief – a tinnitus sound therapy. Building on this successful experience of bringing a new product to market, SoundBounce was invented. SoundBounce is a breakthrough noise reducing material. SoundBounce can be integrated into various products and components in industries such as construction, automotive, and aerospace – enabling next-generation technologies for a quieter world.
In her role as Chief Technology Officer (CTO), Eimear is the bridge between Lios' customers and the product development team. Taking her knowledge of current industry requirements and upcoming regulatory and industrial changes, she examines how SoundBounce can solve those challenges. Lios' accolades include INAM Advanced Materials Competition, JEC Startup Booster, Ireland's Best Young Entrepreneur, Hello Tomorrow New Materials Prize, Irish Times Innovation Awards, and consecutive 30 under 30 awards.