During Space Week 2018, Cork Institute of Technology will host the second of two Space Career Roadshows in conjunction with Science Foundation Ireland, ESERO Ireland and CIT Blackrock Castle Observatory. These roadshows will provide students with an excellent opportunity to engage with space industry professionals, and third level institutions, so that they can get a taste of the exciting opportunities that a STEM career in Space has to offer.
Limited places are now available. Bookings at info@bco.ie
Audience – Transition Year, 5th and 6th year students. Second level teachers
Admission – Free
(It is a condition of registration, that all applicants complete pre-event and post-event evaluations).
Promotions – In conjunction with SFI, ESERO Ireland and CIT FES, Access and Marketing Offices.
Event overview
10:00-10:15 – Welcome from Stephanie O' Neill, ESERO Ireland
10:15 -10:55 –  Prof Elizabeth Tasker, JAXA.
10:55 -11:40 – Prof Walter Peeters, New Careers in New Space.
11:40 – 12:10 –NASA Astronaut Dan Tani – Talk Title TBC
12:00 – 13:00 – Lunch Break; Meet with Irish Space and Astronomy Groups
13:00 – 13:30 – In conversation Dr Niall Smith – New Space, A New World for Ireland with Laura Keogh – New Space and Legal Implications
13:30-14:30 – Panel and audience discussion based on Q&A from the floor
14:30 – Ends
Speaker Profiles:
Dr Niall Smith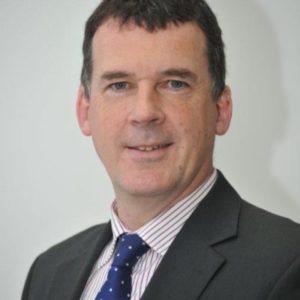 Niall is a founding member of Blackrock Castle Observatory and was appointed as CIT's first Head of Research in 2006. Dr. Smith is a member of the International Astronomical Union, a member of several National Committees and an associate staff member at University College Cork. Niall's research interests include developing instruments for high precision photometry from the ground, optical searches for extrasolar planets and robotic telescope arrays. The BCO team use this expertise to install robotic telescopes in California and India, part-funded under the SFI Discover programme, with the aim to bring real world technology into the classroom to aid with the teaching of STEM. Niall leads the Local Organising Committee that won the bid to bring the International Space University's 30th Space Studies Programme to Ireland from June-August 2017.
Dan Tani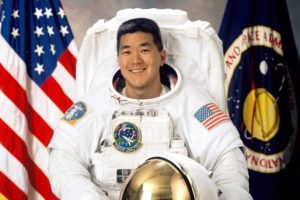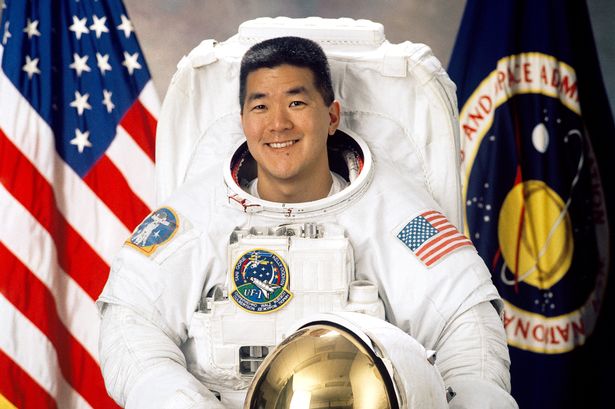 An American engineer and former NASA astronaut, Tani had a 16 year career at NASA, where he flew on 2 space missions for an accumulated 132 days in space, featuring 6 space walks, including the 100th spacewalk on the International Space Station.On his first spaceflight (2001), Dan Tani served as a Mission Specialist on the 12-day STS-108 mission aboard the Space Shuttle Endeavour. On his second spaceflight (2007-2008), he served as a Flight Engineer for 4 months aboard the International Space Station (ISS) as a member of the Expedition 16 crew. He was delivered to the ISS as a member of the STS-120 crew aboard Space Shuttle Discovery, and was returned to Earth as a member of the STS-122 crew aboard Space Shuttle Atlantis.
Prof Elizabeth Tasker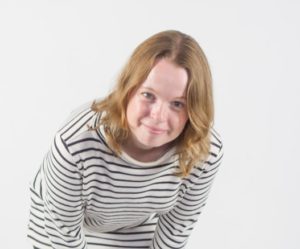 Elizabeth Tasker is a researcher & science communicator at the Japan Aerospace Exploration Agency (JAXA), exploring the formation of stars and planets using computer simulations. She completed her doctorate at the University of Oxford, before building universe models in the USA and Canada. She moved to Japan in 2011 and looks forward to the day when the canteen menu is less confusing than her research. Elizabeth has written for a wide variety of publications, including Scientific American, Astronomy Magazine and the NASA Many Worlds blog. Her popular science book on exoplanets, 'The Planet Factory' was published by Bloomsbury in September 2017
Prof Walter Peeters
Prof Peeters is the current head of the International Space University. Has been with ESA since 1983 after initial activities in industry (construction, petrochemical). In ESA he oversaw project control and coordination on the Hermes project and the EUROMIR flights with Russia, among others. He is a former Head of the Coordination Office of the European Astronaut Centre in Cologne. He is currently a lecturer in Space Marketing (Technical University of Delft) and former visiting professor in Non-profit Marketing (Catholic University of Louvain).
Laura Keogh
Laura is an Irish lawyer who practices between Dublin and Munich, specialising in data protection, IT & space law. She  became a member of the Munich bar (Rechtsanwaltskammer Munchen) after qualifying as an Irish barrister.
Her masters research was in the area of data protection law and space law. She has a strong academic interest regarding legal implications of bitcoin, IoT and the collection of location and remote sensing data.