For the beginning of Space Week 2019, the University of Limerick will host a Space Career Roadshow in conjunction with Science Foundation Ireland, ESERO Ireland and CIT Blackrock Castle Observatory. These roadshows will provide students with an excellent opportunity to engage with space industry professionals, and third level institutions, so that they can get a taste of the exciting opportunities that a STEM career in Space has to offer.
In addition to excellent speakers, flash talks, and project demos, students will have the opportunity to mingle with space industry groups, interactive artists, and more during an interactive lunchtime exhibition. Participants will have the opportunity to win a telescope and a souvenir mission patch signed by NASA Astronaut Dan Tani.
See below for this years confirmed speakers:
Audience – Transition Year, 5th and 6th year students. Second level teachers
Admission – Free
(It is a condition of registration, that all applicants complete pre-event and post-event evaluations).
Registration – Book here.
Speaker Profiles:
Dr Niamh Shaw – MC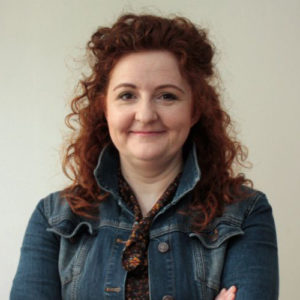 Niamh is a performer, writer & communicator with 2 degrees in engineering & a PhD in science. Passionate about igniting peoples curiosity, she explores crossovers in STEM, art & communication to share the human story of science.
Niamh has set herself a mission to get to space as an artist and citizen. She has created 3 theatre shows, 3 multimedia installations, hit a zero gravity flight, witnessed live launches & landings of astronaut crews, completed over 20 EVA hrs as analogue astronaut at simulated Mars missions, studied & lectured at ISU's Space Studies Programme, created her first RTÉ radio series 'Curious Humans'. She has spoken at events including WIRED Live UK, Space Rocks (ESA), NASA Johnson Space Centre, Inspirefest, New Scientist (UK), at academic & space-related conferences, schools, career events & is a regular contributor to BBC's Sky at Night magazine since 2016. Niamh is also the current Artist in Residence for CIT Blackrock Castle Observatory.
Fionnghuala O'Reilly – NASA Datanaut and Miss Universe Ireland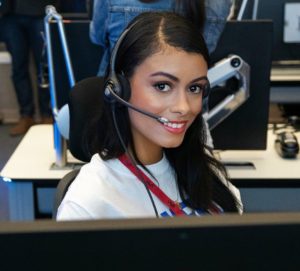 Fionnghuala O'Reilly is a systems engineer who obtained her degree from the George Washington University, which she has used to become a Regional Director of the NASA Space Apps Challenge and a NASA Datanaut working remotely from Dublin. Being appointed a NASA Datanaut means being accepted into a competitive program made up of engineers and scientists who engage with NASA's open data to create innovative new thinking and products. This year, the program officially recognized her initiative, #EmpowermentThroughCoding, whose mission is to support women and girls learning to code. Through her work as a Datanaut, she has also brokered partnerships with amazing organisations like 'Girls Who Code' to bring behind-the-scenes science programming of NASA's most recent mission to Mars to over 80,000 women and girls in STEM. As a female engineer, she recognizes that she is a minority in her profession and has experienced why it is so important for women to break through glass ceilings. Recently, she was crowned Miss Universe Ireland 2019 and hopes to use the international platform to empower and support women in their careers so that they can stay competitive and continue to learn the skills necessary to go far.
Eoin Tuohy – Masters Student at International Space University
Eóin grew up in Kilmacanogue in Co. Wicklow. He went to school in St. Brendan's College, Bray before starting his studies in UCD doing a bachelors in Mechanical Engineering. Following that, he did a two year Masters in Mechanical Engineering with business. Eóin then spent some time travelling and working in Australia. During this time, he decided to pursue a career in the space sector. He is currently completing a Masters of Space Studies in the International Space University in Strasbourg, France. As part of these studies, he undertook a 6-month internship in the European Astronaut Centre with the Spaceship EAC team. He is currently working on In-Situ Resource Utilization (IRSU) with Lunar regolith simulant as well as working on Lunar dust mitigation techniques.
Orla Punch – Space Architect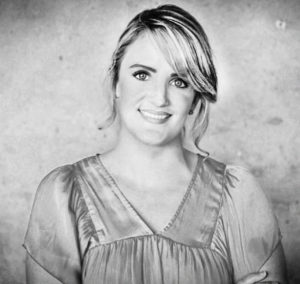 Orla is an architecture graduate from the University of Limerick, 2015. Her final year thesis – exploring the possibility of building on Mars – was awarded the President's Gold Medal and a European Architectural Medal Honorary Mention for Innovation. She carried out a Master of Science with the International Space University, focused on optimising Human Performance in Space Exploration through design. She has worked as a Space Architect with the European Astronaut Centre's Spaceship EAC team on a Lunar Analogue Facility, as part of ESA's Moon Village concept. She is currently based in San Francisco with Foster + Partners architecture studio.
This Space Week event is supported by Communicating Europe, a Department of Foreign Affairs and Trade initiative.