The flagship event of the first Cork Space Festival – The Space Open Day at MTU.
Explore the stars in a planetarium dome, meet Cork's answer to the Mars Rover, check out cool robots and MORE!
Visitors to the Space Open Day will learn all about the exciting space research taking place at Munster Technological University as well as taking part in awesome astronomy shows and a selection of breathtaking musical performances.
For the older audience, the later half of the day will feature a selection of panel discussions hosted by special guest MC Robin Ince of BBC Radio 4's  The Infinite Monkey Cage.
Panel discussions include
Is Space Trying to Kill Us? – A lighthearted exploration of the dangers space can send our way, and what we can do about it.
Back to the Moon – It's been over 50 years since we last set foot on the Moon. What will our upcoming return mean for humanity?
Aliens – Is the Truth Really Out There? – Are we alone? What does science have to say?
All this and more will be coming to the Space Open Day at the Cork School of Music. Don't miss it!
Our MC: Robin Ince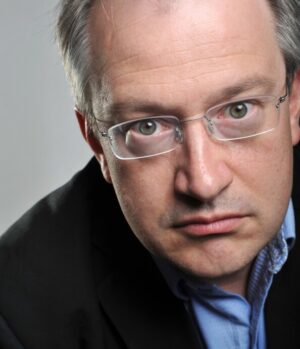 Robin Ince is best known as a comedian and populariser of scientific ideas. He continues to present the Sony Gold Award winning BBC Radio 4 series The Infinite Monkey Cage with Professor Brian Cox and has toured solo shows about consciousness, Charles Darwin, and physics. He is also touring with Professor Brian Cox as part of his Universal World Tour.
He has curated, produced and hosted numerous nights mixing science, music and comedy at the Hammersmith Apollo and across the UK. Recently, he has received Honorary Fellowship of UCL, an honorary doctorate from Royal Holloway College (University of London), and is a fellow of the British Science Association.
Booking Details
Registration: No booking is required.
This event is free but some talks and events may require advance registration