The Starman Project
Calling all Earthlings!
In 2019 we celebrate the 50-year anniversary of Apollo 11 landing on the Moon. It was the first time a human has set foot on another surface beyond Earth.
CIT Blackrock Castle Observatory along with a team of students from Cork Educate Together Secondary School and fantastic partners around the country, including the National Children's Choir, have set about participating in the global celebrations of the Moon Landing. How better we thought than to take inspiration from the legendary artist David Bowie. Bowie took huge inspiration from space and space travel. Just as the Moon landing brought the world together to take a giant leap, Bowie's music has the ability to inspire millions of people around the world.
We are making a recording of David Bowies 'Starman' with a studio band and musician Jack Lukeman (Jack L). The single will be released in Ireland in November 2018.
Any student in Ireland can be part of this recording!
HOW?
The students of Cork Educate Together (The Bowie Students) have proposed three ways you can participate:
1. Anyone can use this guide track available from us to contribute a recording of themselves, singing, playing an instrument, or creating percussion for the song. These will be collected and sampled for the final single mix.
2. Inspired by David Bowie's love of Earth, and appreciation of our duty of care to our only home, the students have created original lyrics, art, prose, and poetry on that theme. They will encourage their peers to do the same.(Samples coming soon!)
3. The Bowie Students will encourage and empower other students to experiment with electronic music by providing them with samples of electronic music that can be combined and remixed to produce unique covers of Starman.
All contribution files can be sent to blackrockcastleobservatory@gmail.com. Check out the video instructions by the Bowie Kids above.
Any music, poetry or artwork contributed will be collected and showcased throughout 2018 and 2019 as part of Apollo 11 Anniversary Events.
We look forward to hearing your voice, bangs, strums or claps and can't wait for them to show up on the 'Starman' single!
FOR TEACHERS/PARENTS:
Participation in this project sees us get right to the heart of STEAM (Science, Technology, Engineering, Art and Maths) education. Using technology that students are exposed to daily, students can express their creativity sparked by a specific theme.
The Bowie Students recognise that not all young people today play music in the traditional way and rather have huge skills and interest in electronic music production, so they set about making some digital 'samples' that can be downloaded for participants to use in production of their own versions or 'mixes' of the Starman song. This is an ideal opportunity to take electronic composition into the classroom and then to the stars!
As a music and creative writing exercise we invite students to compose their own lyrics, spoken word or poetry for the Starman song and send them to us.
To get involved, simply follow the instructions above.
We encourage you and your students to come together with us in this experiment of technology, national group work and creativity!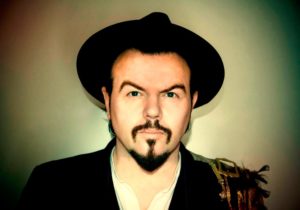 Jack Lukeman is the musical patron of The Starman Project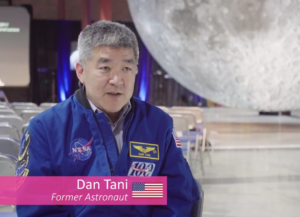 Dan Tani, Astronaut patron to The Starman Project